Air filter housing is an important component of an air filter. There are several different types of air filter housing. The types of air filter housing available for semi trucks vary widely. Many come with mirror brackets to ensure that they fit correctly, while others are a much slimmer, more streamlined shape. No matter what style you're looking for, you can find the right air filter housing for your semi truck.
Air filter efficiency standards have been in place for several decades but they've changed over the years, causing confusion for contractors. ANSI/ASHRAE Standard 52, which was originally published in 1968, was updated to 52.1 in 1992, which in turn led to the creation of ASHRAE standard 52.2. This updated standard addresses new filtration concerns and is a helpful guide for contractors.
The Minimum Efficiency Reporting Value (MERV) is a number that specifies how effective an air filter is in filtering air at a certain air velocity. For example, MERV 8 @ 295 FPM is equivalent to MERV 8 @ 1.90 m/s. According to ASHRAE Standard 52.2, an air filter must be tested for efficiency at seven airflow rates. The results are derived from a series of tests that also provide information about average filtration and dust holding capacity.
The efficiency of an air filter is measured by measuring particle counts at various points along the air stream. The particle size is calculated at the upstream and downstream end of the test and measured six times. For this test, a particle generator is used to create particles of known sizes and size distribution. This data is used to determine the MERV value.
Materials used to manufacture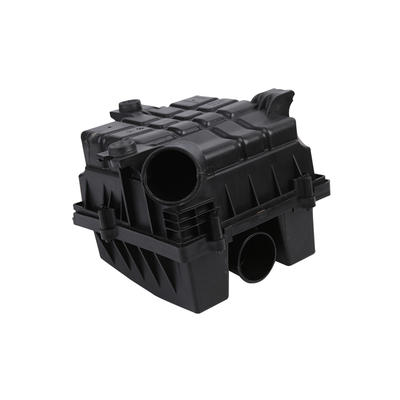 air filter housing
s
Air filter housings are used in industrial processes such as mining, petrochemical, and food processing industries. They can be made from different materials, including steel, aluminum, stainless steel, or polypropylene. Depending on the size of the filter, the housings can be equipped with multiple features, such as hinged access doors, closed cell neoprene gaskets, and double-acting positive sealing mechanisms. These housings can be used for small to large industrial applications. In addition to this, air filter housings can also be used in power generation, wastewater treatment, and chemical processing industries.
Side-access filter housings are usually constructed of 16-gauge galvanized steel, although aluminized steel is also a common choice. The construction material used for filter housings depends on the application, such as chemical or gas filtration, as well as the filter material. Most housings have separate tracks for high-efficiency gaseous air filters (HEGA). These filters are generally made of carbon or impregnated carbon.
Materials used to manufacture air filter housings include CRCA Sheets, Cast Aluminum, and Zinc. Cast aluminum is a type of metal that must be heated to a high temperature before it is forged. Zinc, meanwhile, is a naturally occurring metal, mined from the earth.
Functions of air filter housings
Filter housings are important parts of an air filter system. They help maintain good indoor air quality by removing dust particles. These filters are also crucial for protecting HVAC equipment, people and products. They are available in various materials. Here are some of the features of filter housings. They are a good way to improve the indoor air quality.
Air filter housings are flexible and can be used in various applications. They are generally made from 16 gauge steel and are designed to meet HEPA or ASHRAE specifications. They can accommodate 2" or 4" filters. Single-stage side access housings are ideal for new construction and come in galvanized, stainless steel or epoxy coated steel. Both types of housings have two access doors for easy filter replacement and maintenance.
Inspection of air filter housing
If your air filter has started to lose its effectiveness, you may want to inspect it. There are two easy ways to do this. First, you can remove it and clean it. Another way is to vacuum it. When vacuuming, make sure there is no debris in the filter housing. Second, you should hold the filter housing up to a bright light. If the light passes through, it means the filter is clean.
Next, you should inspect the air filter housing for damage. In most cases, the filter housing is black and boxy in shape. It connects to the air filter via a tube. Some units use clamps to hold the housing in place. The orientation of the screws and the clamps will vary from vehicle to vehicle.
If you live in a dusty and dirty environment, you may want to check the air filter every three months. If it's clean, then the filter is likely fine, but if it's dirty, then it's time to replace the filter.