In the quest for more sustainable and efficient automotive solutions, the use of plastic fuel tank assemblies has emerged as a promising alternative. This essay explores the potential benefits, challenges, and implications of incorporating plastic fuel tank assemblies in vehicles, ultimately questioning whether this innovation can revolutionize the automotive industry.
Lightweight and Fuel Efficiency:
Plastic fuel tank assemblies
offer a significant advantage over traditional metal tanks due to their lightweight nature. The use of lightweight materials in vehicles reduces overall weight, resulting in improved fuel efficiency and reduced emissions. How might the integration of plastic fuel tanks contribute to enhancing the efficiency of automobiles and reducing their environmental impact?
Design Flexibility and Space Optimization:
Plastic tanks allow for greater design flexibility, enabling manufacturers to create customized shapes that fit into the available space more efficiently. This flexibility also facilitates seamless integration with other vehicle components, such as exhaust systems and suspension components. How can the design adaptability of plastic fuel tank assemblies optimize space utilization and improve vehicle performance?
Corrosion Resistance and Durability:
One of the main challenges faced by metal fuel tanks is corrosion, particularly in regions with harsh climates or road conditions. Plastic fuel tank assemblies provide inherent corrosion resistance, ensuring durability and longevity. How might the incorporation of plastic tanks mitigate issues related to corrosion, leading to longer-lasting and more reliable vehicles?
Manufacturing and Cost Considerations:
The production process for plastic fuel tanks is typically simpler and more cost-effective compared to metal tanks. Plastic tanks can be molded, resulting in reduced manufacturing complexity and potentially lower production costs. How might the cost-effectiveness and ease of manufacturing plastic fuel tank assemblies impact the affordability and accessibility of vehicles for consumers?
Environmental Impact and Sustainability:
Plastic fuel tanks have the potential to contribute to a more sustainable automotive industry. They can be made from recycled materials or bio-based plastics, reducing dependence on fossil fuel-derived plastics. Additionally, plastic tanks are recyclable, further supporting a circular economy. How can plastic fuel tank assemblies help in reducing the environmental footprint of vehicles and promoting sustainability?
As the automotive industry continues to pursue greener and more efficient solutions, plastic fuel tank assemblies offer a range of advantages. From improved fuel efficiency and space optimization to corrosion resistance and cost-effectiveness, these assemblies possess the potential to revolutionize the automotive industry. While challenges related to material selection, impact resistance, and recycling must be addressed, the integration of plastic tanks could lead to a significant shift towards more sustainable and environmentally friendly vehicles. Will the automotive industry fully embrace plastic fuel tank assemblies and propel the industry into a new era of efficiency and sustainability? Only time will reveal the true extent of this innovation's impact.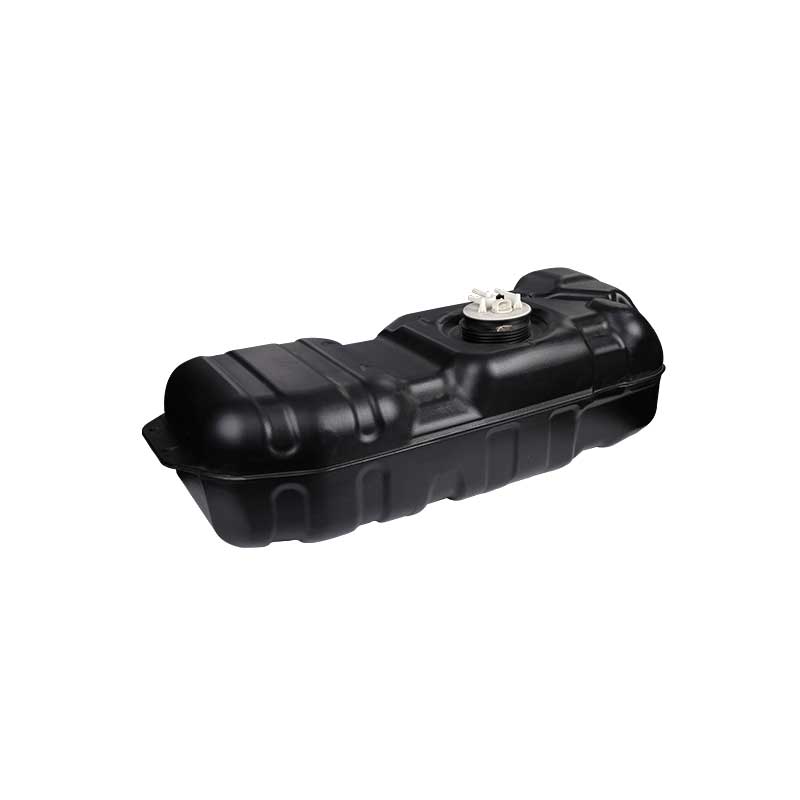 Plastic fuel tank Dimensions 950×460×300